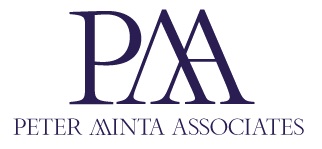 "Peter Minta Associates have worked with us since the launch of Putt In The Park in the summer of 2013. In fact, they were responsible for all of our launch marketing material, from the creation of our unique logo and overall corporate identity, to the production of banners, flags, signage, web-site and point of sale material. Their professional and creative approach played an integral part in the formulation of Putt In The Park. Dedicated and hard-working, PMA always deliver on time and on budget. We look forward to a long and successful working relationship."
Mike Noy,
Partner,
Putt In The Park
"Cavenagh Ties is the leading purveyor of quality silk ties in the UK. Our sales are driven both direct to the public, via our on-line presence and marketing initiatives,and to the trade through a variety of wholesale operations.
We rely on Peter Minta Associates for all our marketing activity. But their involvement doesn't just stop with marketing. They are truly an integral part of our business, from strategic planning right through to order fulfilment operations.
We have worked with Peter Minta Associates since the inception of our business back in 2005, testament that in the modern era of marketing communications you still need good, solid and professional support and business partners that truly understand the essence of one's business."
Duncan Cavenagh,
Managing Director,
Cavenagh Ties
"Peter Minta Associates totally transformed our corporate indentity and positioning within the marketplace. Very quickly we have seen a huge uplift in our business. From packaging to literature and display material, our brand is now always bang on message."
Mark Hayward,
Dingley Dell Pork.
CURRENT KEY CLIENTS:
All Manor of Events
Cavenagh Ties
Cleveleys Catering Supplies
Dingley Dell Pork
Footcare Unlimited
Kevin Henry Estate Agents
Putt In The Park
Red Chilli Kitchen
Source Resource Ltd
Vasyli Medical
YJ Europe / Jumpking Trampolines / Bazoongi Kids